Experience the Brilliance of Astro UV-Series PC Coolant
Your custom water-cooled PC deserves a coolant that not only performs flawlessly but also adds a touch of brilliance to your setup. Introducing the Go Chiller Astro UV-Series PC coolant, a true game-changer in the world of liquid cooling.
Dazzling in Both Normal and UV Lights
Astro UV-Series is engineered to shine, quite literally, in your PC build. This pre-mixed, water-based coolant boasts a unique quality: it looks stunning under both normal lighting conditions and UV lights. Whether you're showcasing your rig in broad daylight or basking in the glow of UV illumination, Astro UV-Series delivers an unparalleled visual spectacle.
Premium Protection for Your Precious PC
Beneath its mesmerizing exterior, Astro UV-Series packs a punch with its premium inhibitor formulation. Your computer cooling system, including radiators, pumps, and water blocks, will be shielded from foams, rust, corrosion, cavitation, scaling, oxidation, and degradation. Rest easy knowing that your PC is in good hands, as Astro UV-Series meets ASTM D1384 corrosion standards with ease. Plus, it's gentle on rubber seals and hoses, ensuring the longevity of your components.
Performance and Sustainability, Hand in Hand
Astro UV-Series isn't just about looks; it's a high-performance coolant that won't compromise the environment. Experience exceptional colour stability over the long term, and enjoy the peace of mind that comes from using a product with a low environmental impact. Astro UV-Series is your ticket to a winning combination of performance and sustainability.
Unleash Your Imagination with UV Reactive Colours
Customization is key when it comes to your PC's aesthetic, and Astro UV-Series knows it. Choose from three UV-reactive colours to match your ideal build vision. Whether you're going for an otherworldly glow, a vibrant neon look, or a subtle hint of UV magic, Astro UV-Series has the shade for you.
Elevate your liquid-cooled PC to new heights with Astro UV-Series PC coolant. Unleash the brilliance, protect your investment, and revel in the performance. Make your PC build truly shine with Astro UV-Series.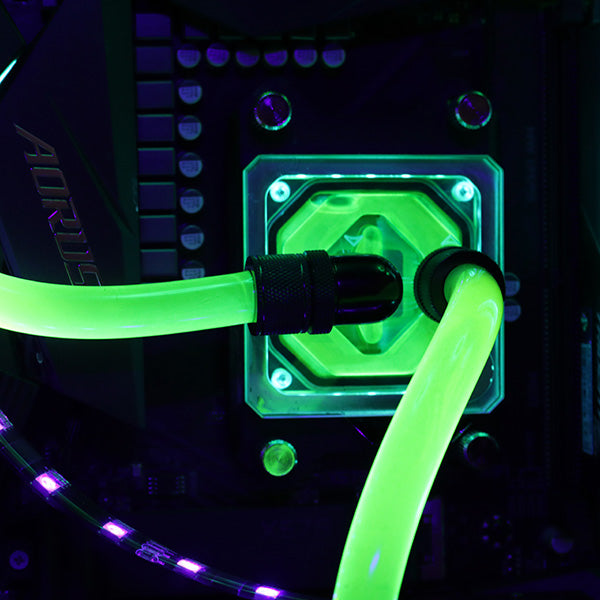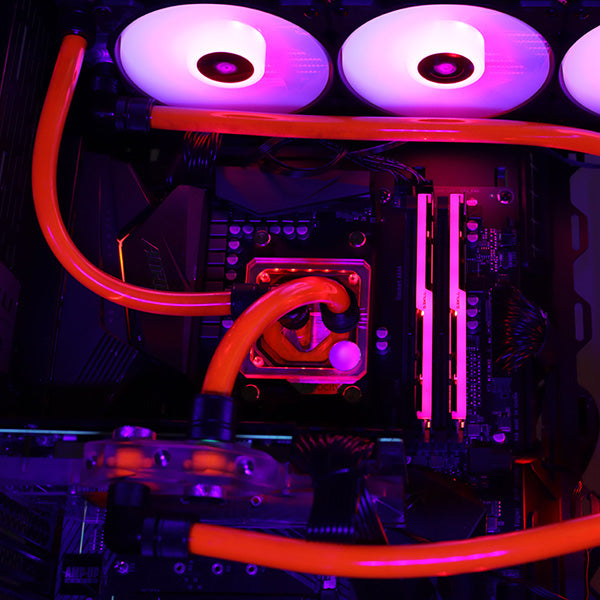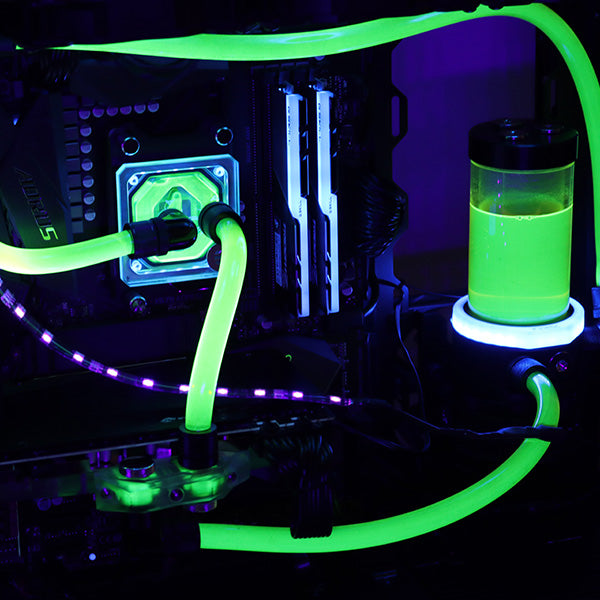 Frequently asked questions
Is Astro available globally?

Yes, Go Chiller Astro coolants are available worldwide.
Is Astro UV-Series ready to use?

Yes, Go Chiller Astro coolants are pre-mixed and ready to use.

Instructions for use

1. Turn off and unplug your computer 

2. Drain existing coolant and chemically flush 

3. Fill your loop with Astro and experience the coolness! 

For maximum performance, flush your system of any previous coolant with deionised water before adding Go Chiller coolants (check out our Go Chiller Deionised Water!). We recommend using our Prep-Cool flush for a thorough clean.
How often do I need to replace Astro UV-Series?

We recommend replacing your Astro UV-Series PC coolant every 2 years to ensure the smooth running of your cooling system.
Is Astro compatible with metals?

Yes, all Go Chiller products are compatible with a range of metals such as copper, nickel and aluminium, with a specially designed additive package to protect against corrosion.